Achieve Automation Excellence
Sick of complex RPA and failed processes? Get full control of your intelligent automations with Catalyst. Remove the complexity and achieve maximum value from both your workforce and programs. Exceptional service levels and reduced costs are guaranteed!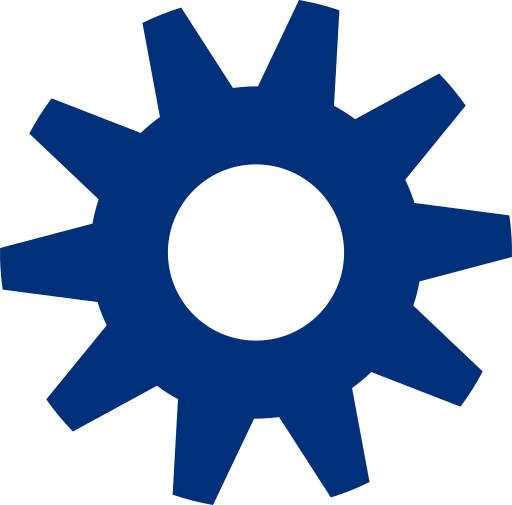 Automation Excellence in 3 steps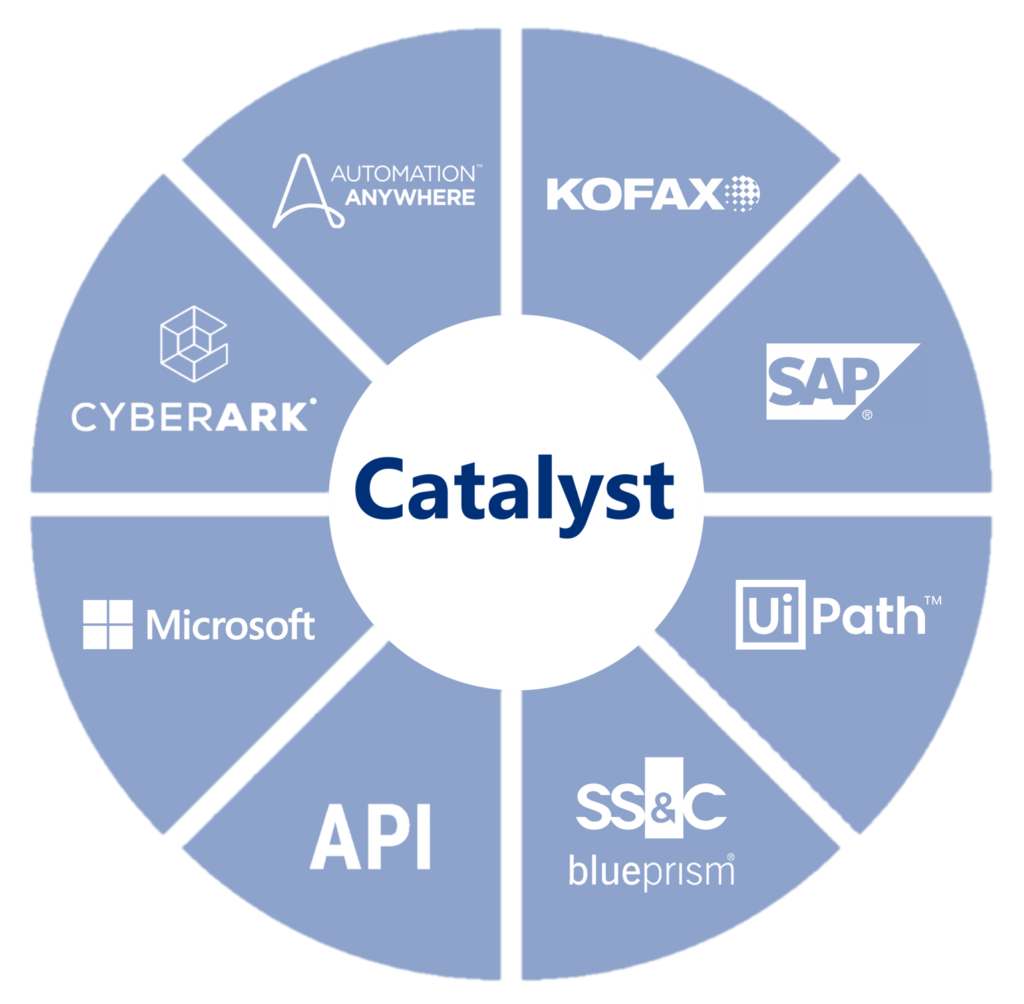 One customized dashboard for all RPA and IA platforms. Benefit from real-time monitoring and alerts.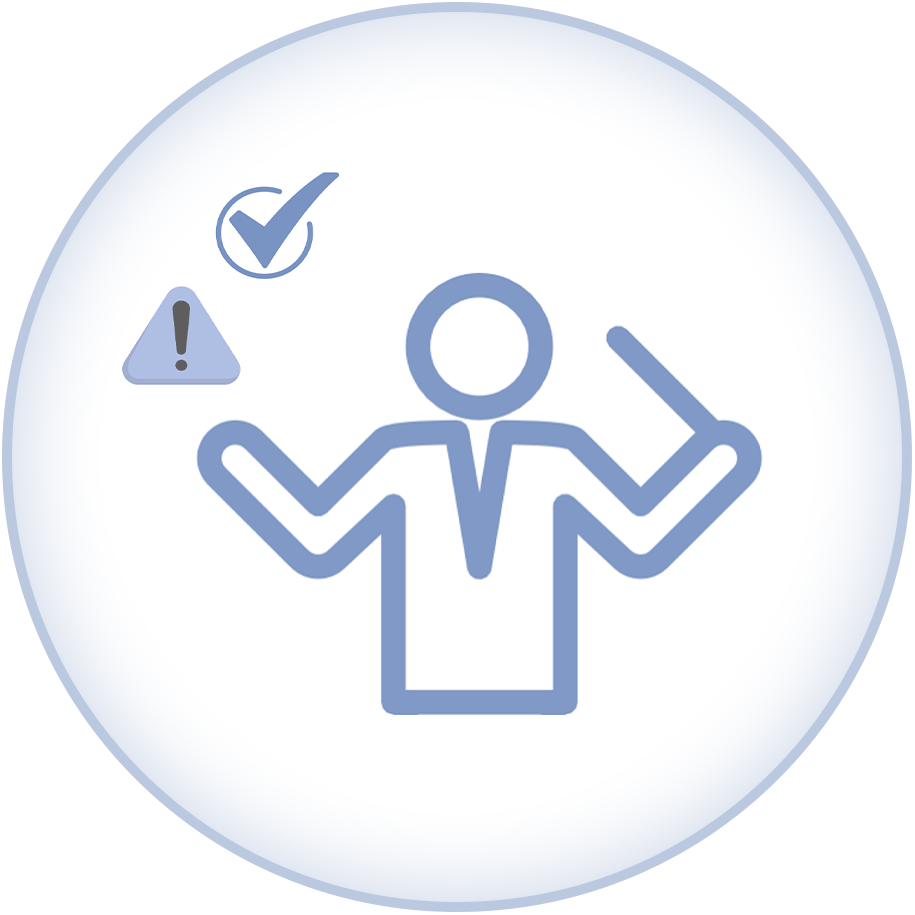 Have processes automatically prioritized and secure that SLAs are met. Auto-correct errors and increase uptime.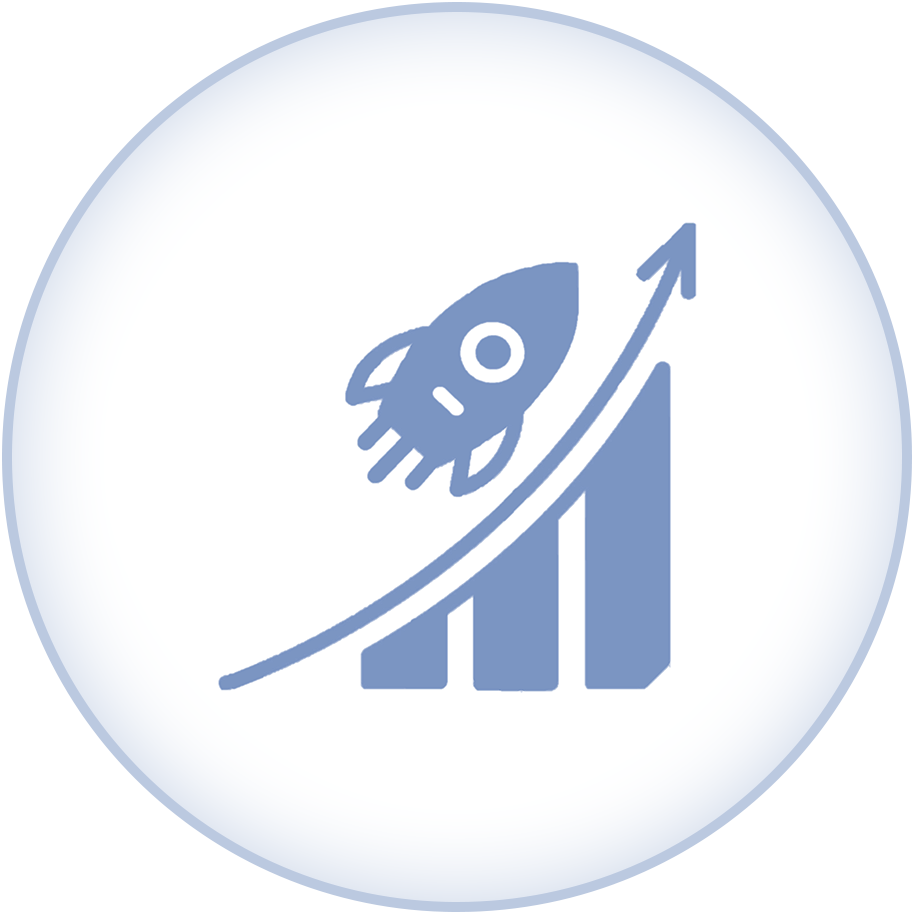 Catalyst is bridging the gap between RPA and hyperautomation. Include the technology of your choice in your end-to-end process.
Onboarded Within Minutes!
No matter the size of your company, you can be onboarded within minutes. Simply drag and drop the processes you want to monitor and let Catalyst do the rest.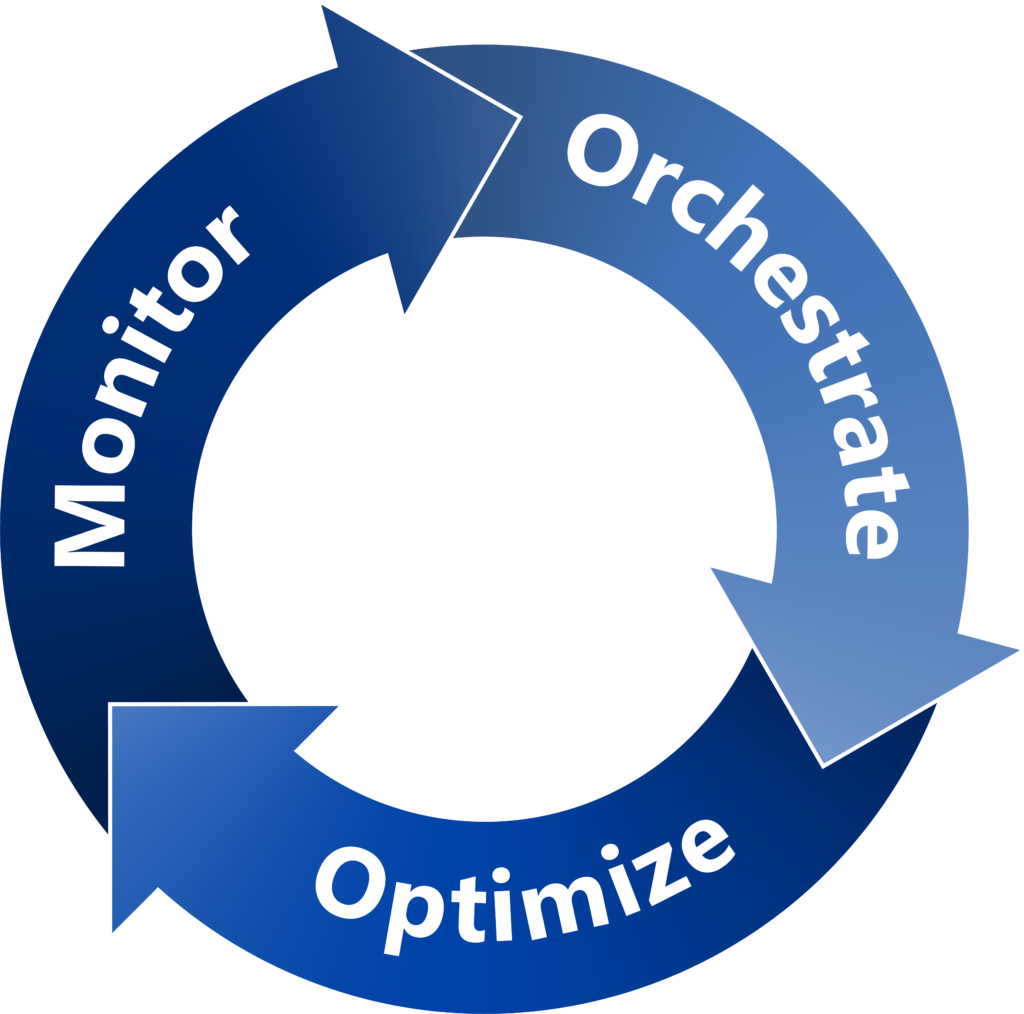 Only pay for what you need. Maybe you are satisfied with simply monitoring you RPA or want to orchestrate a small number of processes, that is possible. You can seamlessly add the next layer of Catalyst when you need it, and it will be up and running in no time.
Gather all your RPA and IA programs in one customized dashboard. Thanks to real-time monitoring and a smart alerting system, it is easy to foresee and prevent problems in time.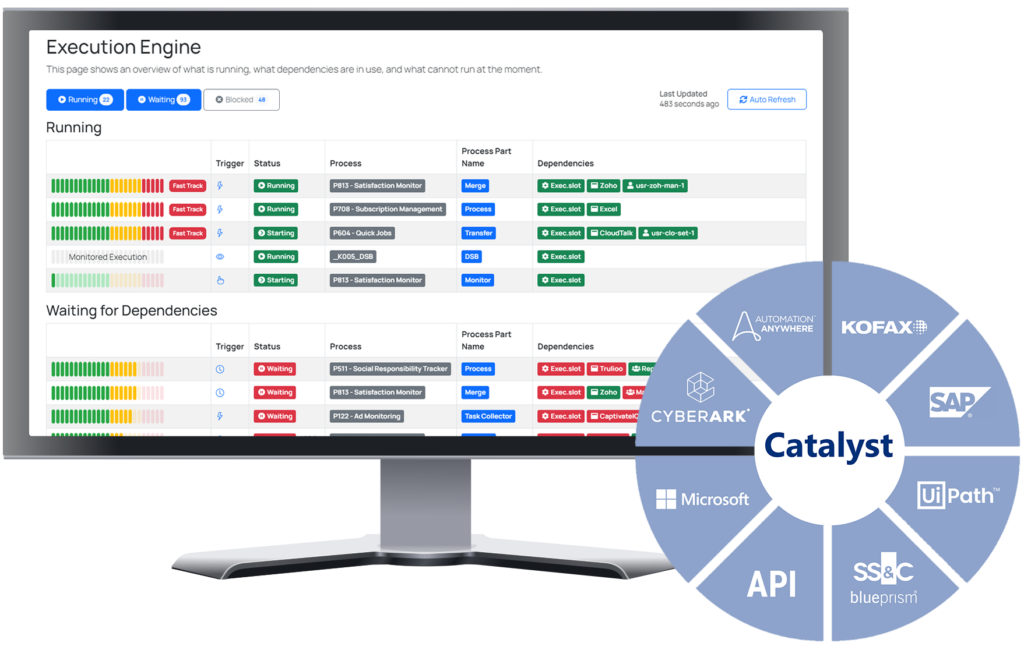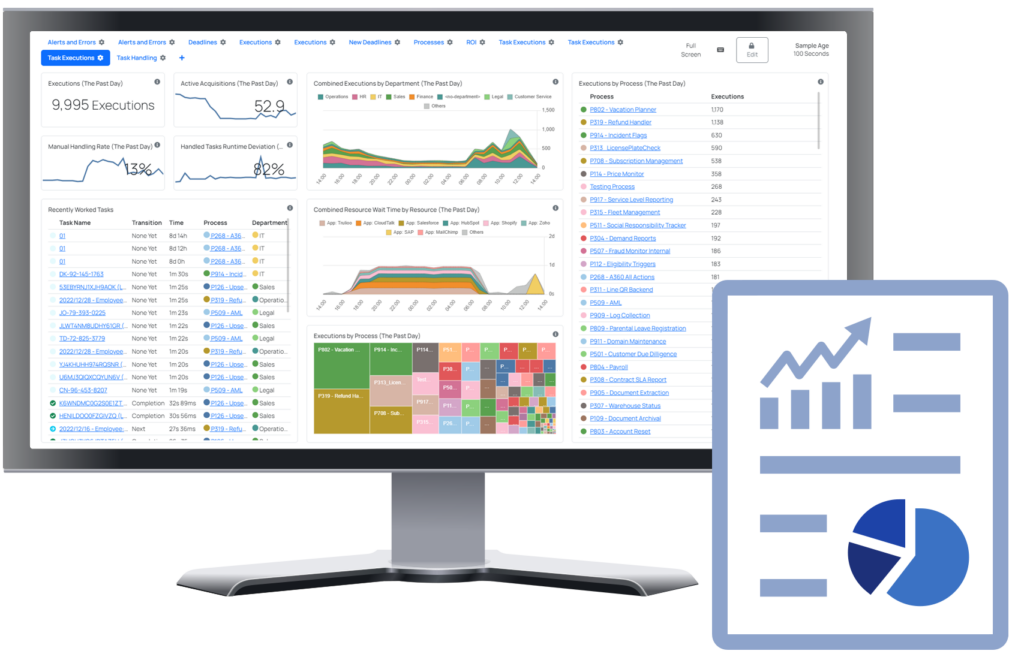 No more frustration, overworked colleagues, or money spent on unnecessary maintenance. Catalyst will auto-execute processes in accordance with their priority level and secure 100% fulfillment of SLAs.
Catalyst takes the complexity out of daily operations by automating them. Catalyst manages all credentials, systems, and desktops and makes sure no bottlenecks, availability issues, or lack of capacity delay planned actions.
Customized reports are automatically submitted to all involved stakeholders.
Optimization is what makes Catalyst truly unique. Catalyst can search for synergies among your automations and cluster them for better stability and less maintenance.
By splitting complex processes into micro tasks, the entire automation becomes more robust and easier to develop. You don't have to do anything – Catalyst identifies and suggests improvements by itself.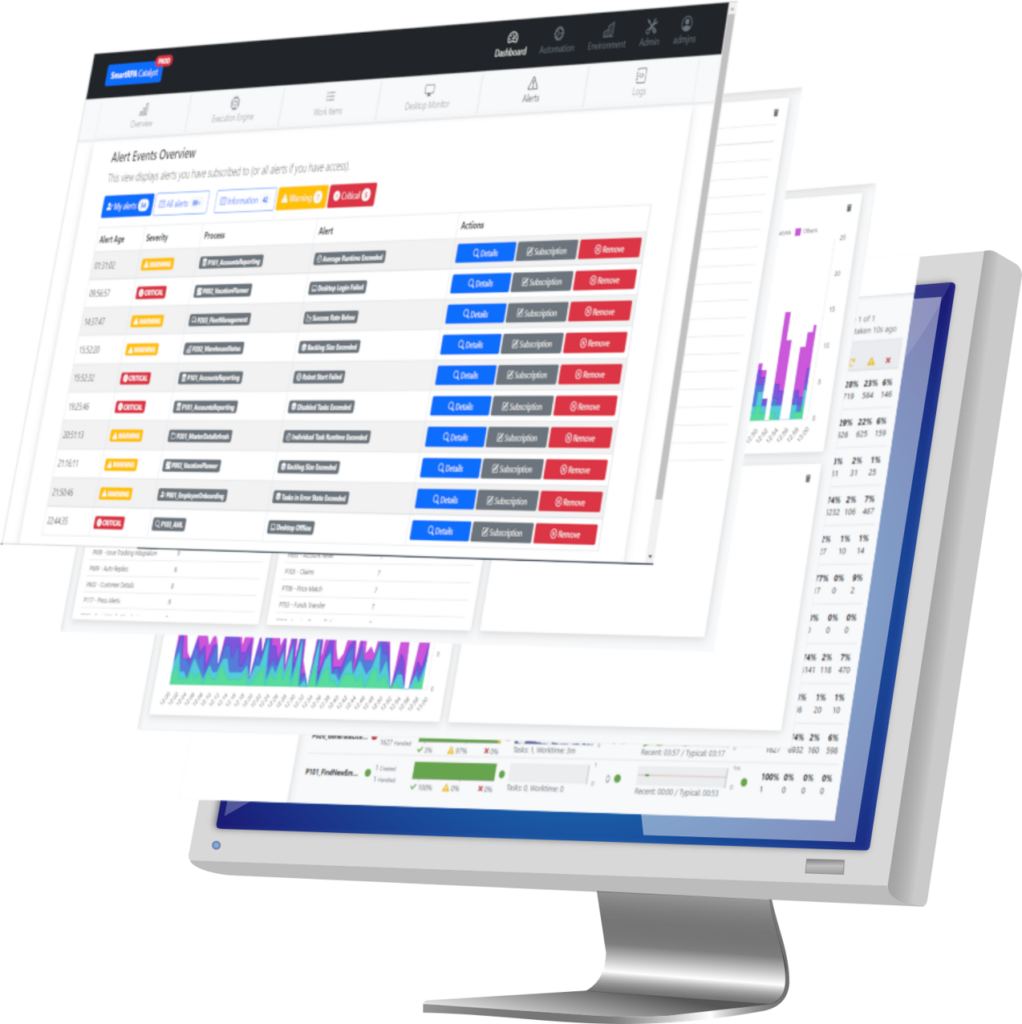 Sick of complex RPA and failed processes? Feel the smoothness, try Catalyst.